Environmental training is by far the number one Georgia K9 NTC's training component outside basic dog obedience training. Our environmental training offers the average dog owner to take their pet out into public places without annoying or embarrassing behavior.
More often than not, most dog fanciers keep their pets at home with little outside contact. The simple reason for this is the inability to cope with the dog's fear, aggression, or erratic behavior in new situations or locations. There is no reason in the world why the average K9 companion cannot be truly that, a companion in most, if not all, situations.
Let our K9 trainers with years of real world Working Dog Experience bring your dog to the comfortable place you really want them to be. We take our law enforcement K9 environmental association training techniques and give them a contemporary civilian twist. The result generally produces dogs confident and happy to be in almost every public setting. Imagine your dog accompanying you to the park or any outside event, right by your side in complete control.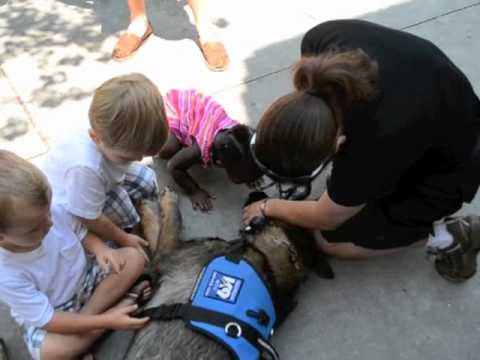 Sarge Environmental Training
Marley Environmental Training
See our entire photostream here!