Tethering is the use of the assistance dog to act as a companion while walking a child with special needs and as an anchor should the K9's ward attempt to dash into a dangerous situation. Tethering is no easy task for a K9 and the dogs temperament will be tested to the extreme. However, the benefits of such a dog could be life saving. The tethering job is one of the last components of training for the assistance dog as it requires a strong foundation in obedience, socialization, and environmental exposure. Tethering is not a job for every service dog. Only our most intelligent dogs fit this bill.
An automatic assumption might be that the child is being walked on a leash and it is demeaning. It is important to understand that the assistance dog may have just given this child with autism his or her first experience with some semblence of freedom. A moment when their hands are not constantly being held by a protective adult doing nothing more than keeping them from danger.
Service Dog Tethering
Celeb is a service dog to Eric and James, autistic twins from Acworth, GA.  Caleb's job is to keep the boys safe and search for them should they go missing. This video is of Caleb's initial tethering training. Tethering is designed to allow the child freedom to move about on his or her own but provide a safety net should the child decide to bolt. Eric had never experienced this degree of freedom until now. It has significantly increased his happiness, security, and ability to socialize.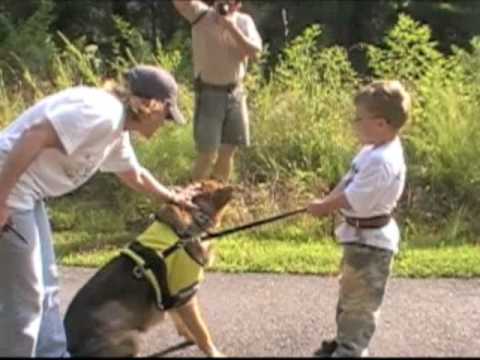 Caleb Goes To The Aquarium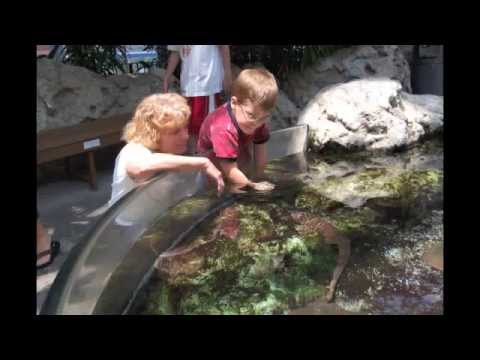 Caleb Makes The Find